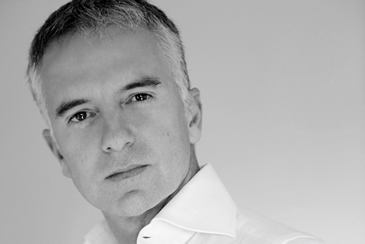 I remember exactly where I was when I discovered Parfums D'Empire; it was a warm afternoon September 7, 2008 and I was shopping at AEDES in New York City with a friend. Although I fell in love with Osmanthus Interdite, I was struck by the hauntingly beautiful iris in Equistrius and was intrigued by the entire concept of civilization, epochs and perfumery. Moreover, as I sniffed each fragrance, each evoked intense emotions. Who could create such fragrant dramas and such sensations?
Last summer, I was visiting Mindy Yang of MinNewYork and rediscovered with great delight the joy of embarking on these olfactive journeys – from Modern Japan (the cool citrus and bamboo notes) and Yuzu Fou, the carnal candied fruits and pomegrante juices wafting from Ayizede and the sparkling neroli mingling with oakmoss and amber in Iskander.
It is with pleasure that I share with our readers this interview with Marc-Antoine Cortichiatto, the founder and perfumer for Parfums D'Empire.
When did you decide to become a perfumer?
Marc-Antoine Corticchiato: As a child, I was not especially attracted by perfumes but rather by plant scents, because I was curious about the different smells of a plant along the day or at various time of the year, even of the season. I was also curious about the great variety of plant smells.
I think that's why I studied the chemistry analysis of plant extracts and got a doctorate degree. Later on, I integrated the Isipca, the international institute of perfumery in Versailles, to get a degree in perfumery.
After that, I worked in labs and around aromatherapy. Finally, I decided to create my own fragrances and I founded PARFUM D'EMPIRE in 2003 because I wanted to express my own vision of perfume. (clique aqui para ler a entrevista completa)